One of my absolute favorite things to do is shop. When I have some money to spend, it's even better. I have no money to spend these days because I just moved and am still trying to find a job, but I still enjoy shopping no matter what. A couple days ago I got to go shopping for a few hours with my sister-in-law, Jessica, and my mom-in-law, Micky. There is a really nice outdoor mall about 35 minutes away from their house. It was a beautiful night out, which makes outdoor mall shopping even more fun. We went to Panera for a quick dinner and then hit the stores. We made sure to stop by the Nestle Toll House shop before we left for a sweet treat.
I haven't been shopping lately, so I had no idea what the new trends for this fall were. A few items I noticed in most every store I looked in were:

* Wide-leg pants
* Scarves
* Yellow and orange
* Black and gray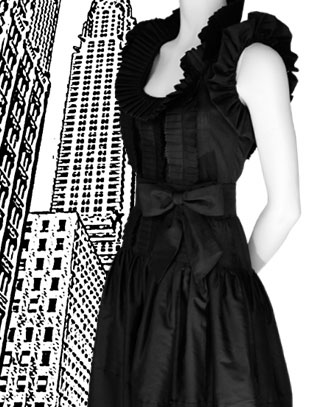 * Bold colors
* Jackets/Blazers
For the most part, I'm okay with the fall trends. The only thing I wasn't too thrilled about was the mustard yellow and burnt orange. I will not look good in those colors, especially once my tan fades away. So, I will probably stay away from those items on the shelves. I did, however, get started on my fall wardrobe. My mom-in-law was so sweet and bought me a really nice outfit. I got some wide-leg pants, a white tee, and a pink scarf. All I said was that I thought the outfit was cute, and the next thing I knew she had all three items up at the counter and was paying for them.
Here's what I got:
So, I now know I will look "in style" when I wear this outfit!! Thanks Mom!!!